SolarVenti Ltd. is a small and efficient production and sales company in Denmark with 22 full-time employees.
We have sold, projected, and developed solar heating products since 1981.
We now cooperate with installation contractors, dealers and component suppliers in more than 30 countries.
In 2001 we initiated a systematic development and testing of the SolarVenti.
Our goal is to produce and sell efficient air based solar collectors that operate solely on sunlight and independently of connection to the mains supply.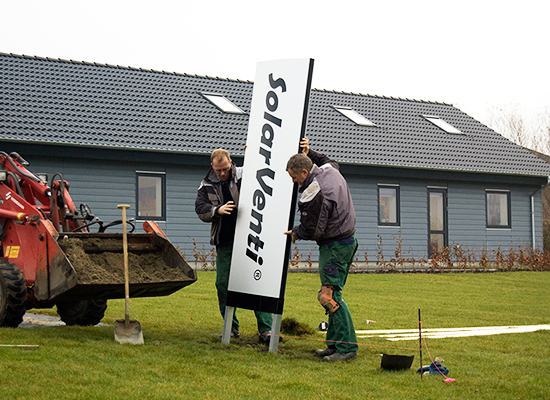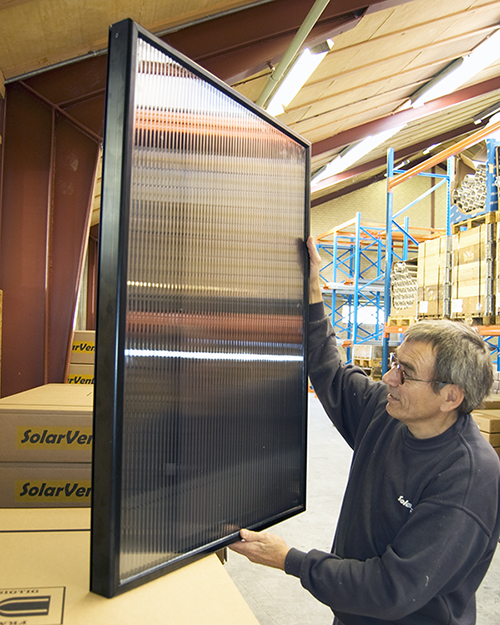 In 2006 we changed our name from "Aidt Miljoe" to "SolarVenti" to mark our prime focus on selling, installing, and improving our own patented air based solar collector system, the "SolarVenti" which are now exported to more than 30 countries world-wide.
Initially, the SolarVenti became a great success with owners of summer and leisure cottages.
The advantage of using the SolarVenti here is obvious because of the need to keep the house and furniture free of moist out-side of the season and the wish to be welcomed by a dry and pleasant-smelling house when the season starts. Both are fulfilled by the SolarVenti. On top of this the air based solar collector will add free heating to the house.
We still find the major part of our customers among the owners of summer and leisure cottages. But an increasing number of creative people now turn to us to add new functions to the SolarVenti in houses for year-round use, basements, garages, museums, warehouses, ships, caravans, containers, etc.
The goal for our company is to nourish the close and fertile contacts we have established with business partners worldwide and to maintain, distribute, and develop an attractive product for sale in Denmark as well as on foreign markets.